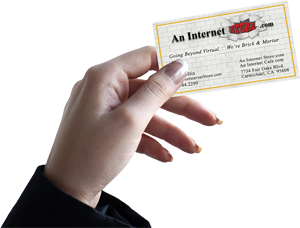 Appointments Only.
Call us to discuss your needs or to schedule an appointment.
You'll find our brick & mortar store near the corner of Fair Oaks Blvd. & California Ave. in Carmichael, CA
We're a couple blocks east of where Fair Oaks Blvd. turns at Manzanita, Ave. If coming from Sunrise Blvd., we're on the left (south) side of Fair Oaks Blvd. You'll have to pass us by and carefully U-Turn since the turn lane curb is just in front of the Store.
Appointments only if you want to meet with us. We ask that you call us at (916) 944-2299 to see when we are available. We can schedule a convenient appointment.
WE NO LONGER OFFER Internet Cafe computers.